Home Air Conditioning Maintenance with Disinfectant
For a limited time, we are offering a clean and disinfection of your indoor coil at no additional cost, ensuring clean and healthy air within your home. 
The installation of your air conditioning system represents a sizeable investment and we strongly recommend the equipment be checked annually to maintain optimum performance. For new air conditioning systems, regular maintenance is also a requirement of the manufacturers' warranty.
Ample Air Offers our exclusive 'Ample 40 Point Maintenance' to ensure your system runs trouble free and at its best year round. This annual service includes flushing drains, checking ductwork, replacing/cleaning filter, outdoor coil clean, checking the refrigerant charge, zone operation and much more.
If you have not had a maintenance carried out in the last 12 months your air conditioning equipment is now due to be checked.  The cost to carry out an annual check on a system is $253.00 including GST. Due to labour demands in summer and winter, maintenance work is generally carried out between April to June & September to November. If you wish to avail yourself for this service please contact our Service Department during business hours to organise a suitable day.
We now also offer our Exclusive Anti Bacterial Treatment Service thanks to Aeris Technologies. If not maintained, bacteria can build up within air conditioning coils, leading to flu like symptoms, sick building syndrome and fatigue. To combat this bacteria, we offer an environmentally friendly '10 Step Enzyme Coil Cleaning and Treatment Service'.
We take the health and safety of both our staff and customers very seriously, our techs wear gloves and masks whilst in your home, please see our COVID-19 Policy.

 40 Point Maintenance Checklist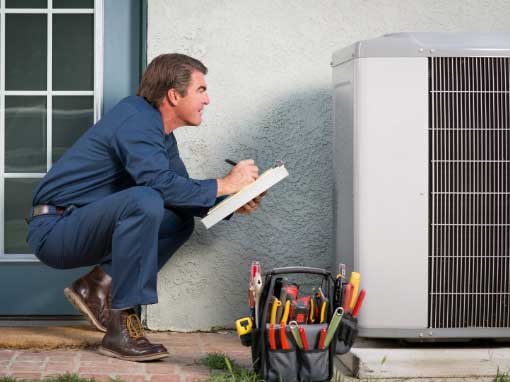 Home Air Conditioning Maintenance Enquiry