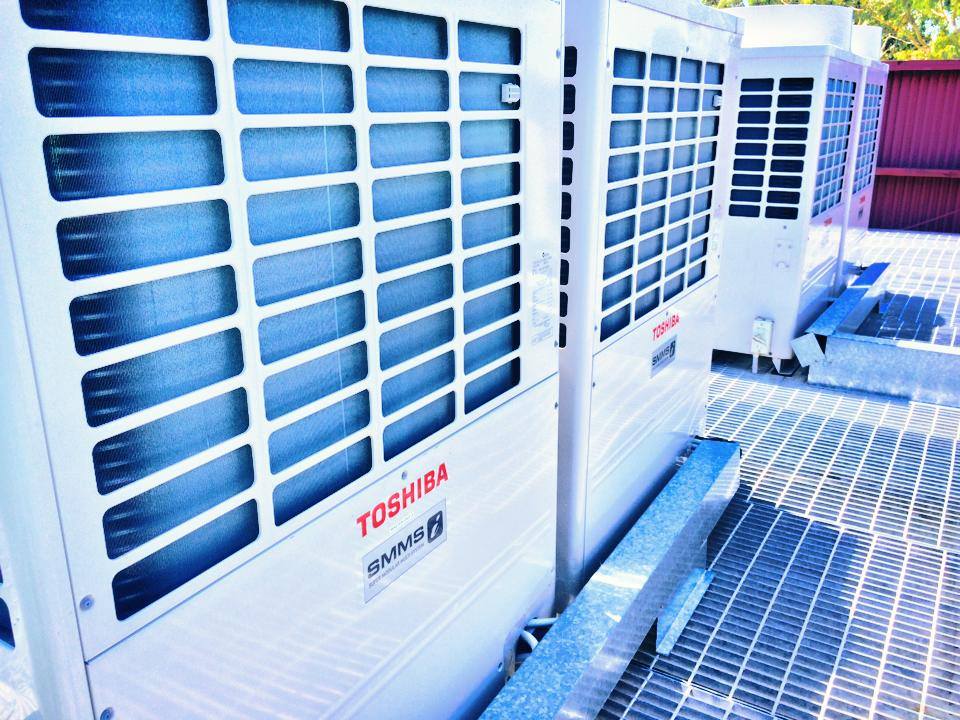 Large Commercial VRF Project, Pymble
Large Commercial VRF Project, Pymble
The Brief
We were asked to provide a complete air conditioning solution to a medium sized commercial building in Pymble that was to house multiple tenancies.
The primary focus was to be on high efficiency, unquestionable performance and energy monitoring for each of the tenancy's.
Although quality & reliability were important. value for money was of the upmost importance.
The Solution
A Toshiba VRF multi solution was used to provide the required outcome. State of the art technology allows for precise energy monitoring, allowing the landlord to know exactly how much power has been consumed by each tenancy's air conditioning system. A number of indoor units are 'zoned' throughout the building allow for precise temperature control, also monitored from a main central controller. The bank of Inverter outdoor units ensure heat is rejected and transferred into the building as effectively and efficiently as possible.